Oxford Health for Therapy
Oxford Health is a health insurance subsidiary that falls under the UnitedHealth Care insurance umbrella, one of the largest insurers in the United States. Oxford Health is also known as UnitedHealth Care Oxford. The majority of Oxford Health network is located in the tristate area (New York, New Jersey, Connecticut). Oxford Health provides coverage for physical and mental health services. Below is information regarding Oxford Health insurance's mental health coverage.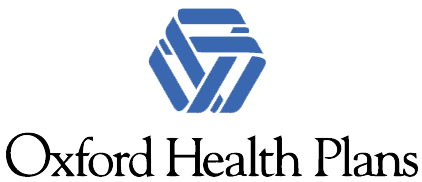 Does Oxford Health cover therapy?
Yes, Oxford Health covers behavioral and mental health services within their provider network. They have an expansive network of mental health professionals that comprise their in-network provider group.
How much of your therapy costs Oxford Health covers, however, depends on the plan that you have. Many Oxford Health plans cover a portion of the therapy session fee but not all of it. Many people with Oxford Health are required to pay a copayment for each session with a therapist.
Oxford Health does not cover therapy services with providers outside of their network — there are no out-of-network benefits.
Oxford Health utilizes a behavioral health program called Live and Work Well for their mental health benefits. This program provides additional services and resources for Oxford Health participants, including information on the cost of therapy based on your plan.
How do I check if my Oxford Health plan covers therapy?
To check if your Oxford Health plan covers therapy, read through your Summary and Benefits document. Look for the line that includes "outpatient services" under the "mental health, behavioral health, or substance abuse" category.
Generally, insurance companies post the Summary and Benefits document within their online portals. If you're not able to locate this document, find the customer service number on the back of your insurance card. The customer service agent will either point you in the right direction of where to find your mental health benefits or share with you the amount of coverage you have under your plan.

How much does therapy cost with the Oxford Health plan?
The cost of therapy under Oxford Health varies based on the specific plan; if you choose a provider who is in-network with your Oxford Health plan, the majority of copayments are around $50. Note that Oxford Health offers many different plan options, including their Freedom or Liberty insurance plans, as well amultiple types of plans such as their Preferred Provider Organization (PPO) and Exclusive Provider Organization (EPO). Because Oxford Health insurance covers more than one state, your plan will also vary by your location. All of these factors contribute to a wide range of therapy coverage.
Across the majority of Oxford Health plans, expect to pay a copayment of around $50 each therapy session for in-network providers. This means that each time that you have a therapy session, you will pay your therapist $50 out-of-pocket. This cost does not account towards your deductible.
If you see a therapist who is not a member of the Oxford Health provider network, you will not have coverage and should expect to pay the full session cost out-of-pocket. This could range from $50 - $250 or more.
If you're concerned about paying for therapy, ask your therapist about sliding scale options. If your therapist offers sliding scale payments, you may be eligible to pay a lowered fee per session.
What types of mental health conditions does Oxford Health cover?
Oxford Health mental health benefits include treatment for the following mental health conditions and more:
When you start therapy with an Oxford Health in-network therapist, they will designate a diagnosis for your condition or goals. They'll share this diagnosis with the insurance company to ensure coverage. This is essential for coverage of your therapy sessions. If you would prefer that your therapist doesn't disclose your diagnosis with Oxford Health, consider your out-of-network options. This way, your mental health care stays between you and your therapist -- not the insurance company and anyone who has access to your insurance account information.
What types of therapy does Oxford Health cover?
Oxford Health covers many different evidence-based therapy approaches and modalities. This includes but is not limited to:
In order to provide coverage for treatment, Oxford Health requires that therapists provide diagnosis-based therapy appropriate for the mental health diagnosis.
What types of therapy does Oxford Health NOT cover?
If a therapy approach is not evidence-based — that is, it lacks empirical research backing its efficacy — Oxford Health will not cover therapy costs.
This includes life coaching and career coaching, as these disciplines are less based on the mental health literature and more on goal-setting and achievement. Oxford Health does not cover holistic approaches to treatment such as aromatherapy, massage therapy, acupuncture, or nutritional therapy. They also do not cover ketamine and psychedelic treatments, even if the purpose of this treatment is for a mental health condition.
Does Oxford Health cover online therapy?
Yes, Oxford Health covers online therapy. As more therapists offer both in-person and online options, Oxford Health recognizes the importance of accessible mental health treatment. While Oxford Health may require the therapist to follow certain policies, such as using a secure video platform, clients can typically see their in-network therapists online instead of in the office without a change in cost.
Does Oxford Health cover couples therapy?
No, Oxford Health does not cover couples counseling. While it depends on your specific plan, generally health insurance does not cover couples' services. One of the reasons for this is because there is no diagnosis within couples' sessions.
However, there are still ways to access couples counseling even if your insurance does not cover it. Here are five ways to pay for couples counseling, if it's something of interest to you.
Do I need to see my primary care doctor before starting therapy?
No, you will not need to see your primary care doctor before you see a therapist. Because the Oxford Health insurance plans are PPO and EPO plans, you do not need a referral in order to see a mental health professional. This means that it's easy to start your search for the perfect therapist and you won't have to wait before you start your therapy journey.
That being said, there may be pre-authorization requirements based on your plan. This means that you or your therapist will need to request therapy coverage from Oxford Health before you start seeing your therapist. To determine if you need pre-authorization, check your Summary and Benefits document or call the Oxford Health customer service contact number.
Find vetted therapists who are in-network with Oxford Health Plans