LGBTQIA, Gender, and Sexuality Topics
LGBTQIA is an acronym describing a diverse range of sexual orientations and gender identities. The letters stand for:
Lesbian: A woman whose romantic and/or sexual attraction is primarily to women
Gay: An individual's romantic and/or sexual attraction is to same-gender people
Bisexual: An individual's romantic and/or sexual attraction is to both same and opposite-gender people
Transgender: An umbrella term describing a wide range of gender identities that differ from traditional societal definitions; where an individual's expression of gender differs from their birth-assigned sex
Queer: An identity term reclaimed by the LGBTQIA community
Intersex: Having sexual characteristics that do not fit into societal definitions of male or female
Asexual: Not feeling sexual attraction or desire
Identifying as LGBTQIA is often a source of strength. However, it's also common to experience challenges relating to LGBTQIA issues or concerns that can affect anyone.
Growing awareness has led to greater availability of specialized services - including therapy - for people who identify as LGBTQIA, to help address the unique challenges this population faces. If you are experiencing mental health challenges, seeing a therapist specializing in LGBTQIA competent care can help.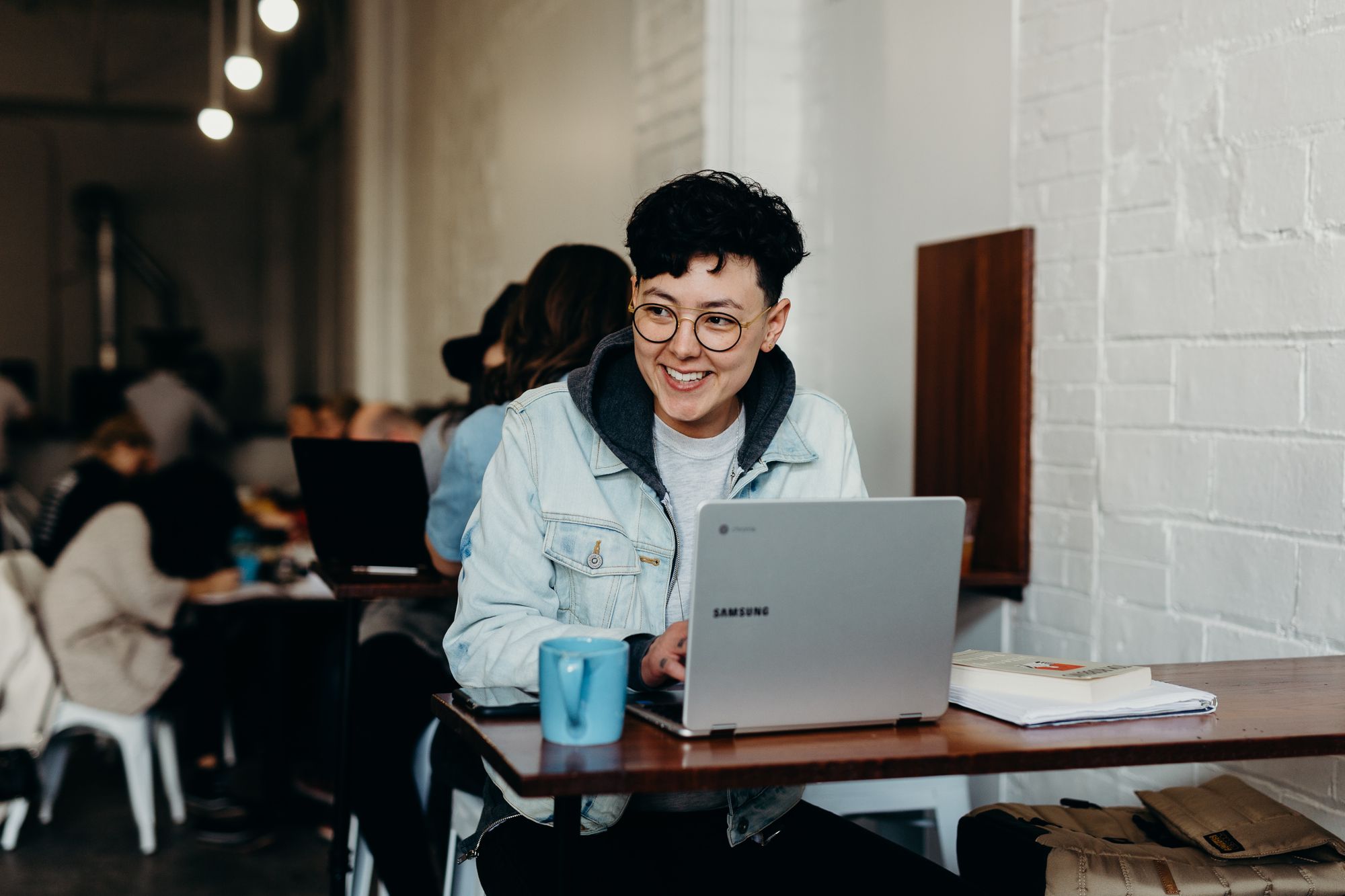 Types of LGBTQIA, gender and sexuality issues
Some common challenges that individuals who identify as LGBTQIA may experience include:
Coming out: Making other people aware of your sexual orientation or gender identity can be an intimidating, stressful process. It's common for people to worry about how others might react, or have difficulty coping with reactions.
Identity: Many people go through periods of questioning and trying to understand their identity. Some people might experience issues relating to appearance expectations.
Relationships: Any relationship can be strained at times. LGBTQIA relationships can experience unique challenges due to social and cultural pressures and expectations.
Family and cultural pressures: Individuals may experience pressure from family, friends or workplaces to conform to traditional sex and gender identity norms.
Discrimination or stigmatization: As a minority group, the LGBTQIA community may be subjected to inequitable actions at times. Some people experience bullying or harassment, or have difficulty accessing services.
Transitioning: The process of transitioning from one gender to another can be stressful. People are often required to take part in therapy before beginning this process.
LGBTQIA and mental health
Like anyone, people who identify as LGBTQIA can experience mental health challenges at times, which may be unrelated to LGBTQIA issues. However, the difficulties described above presents a set of unique challenges. This has been linked to increased risk of mental health problems, such as:
Gender dysphoria is a diagnostic term. It acknowledges the psychological distress a person can feel if their sex or gender identity conflicts with their birth-assigned sex.
A matter of ongoing controversy is whether gender identity and gender dysphoria issues should continue to be considered as mental health disorders in the ICD 10 and DSM 5 (the guidelines used by health professionals to classify mental health disorders).
Prevalence of mental health concerns in the LGBTQIA community
People who identify as LGBTQIA may have an increased risk of mental health challenges. For instance:
One study found that young people who identify as LGBTQIA have poorer levels of mental health compared to those who do not identify as LGBTQIA.
Research from the United Kingdom found that, compared to heterosexual people, LGBTQIA people rated themselves lower on measures of life satisfaction, happiness, and belief that things they do are worthwhile.
LGBTQIA people may be more likely to have difficulties with substance use:
Data from the United Kingdom in 2013 and 2014 showed that gay or bisexual adults were more likely to have taken an illicit drug (33%) compared to heterosexual adults (11.1%).
Furthermore, research suggests that LGBT people are 1.5 times more likely to experience alcohol or substance dependence compared to heterosexual people. Substance use can further exacerbate other mental health concerns.
Treatments options for LGBTQIA issues
People who identify as LGBTQIA can feel reluctant to seek help for concern of being discriminated against. This can be isolating and can compound any difficulties you may be experiencing. It's important to reach out and seek help early.
Increasing awareness of LGBTQIA issues means that more specialized services are now available. Consider a combination of the following options:
Helplines
Gay, Lesbian, Bisexual and Transgender National Hotline 1-888-843-4564
Youth Talkline (ages 23 and under) 1-800-96-YOUTH
Trans Lifeline 1-877-565-8860
Trevor Lifeline 1-866-488-7386 or online chat with LGBTQIA trained counselors
National Suicide Prevention Hotline 1-800-273-8255
Therapy
Talk therapies in both individual or group settings can help you work through mental health concerns or LGBTQIA related issues. Family or couples therapy can be helpful, particularly with concerns about coming out, or for help with relationships. Therapy types to consider are discussed in more detail below.
Support groups and resource centers
Many LGBTQIA organizations and groups offer social and practical support. Some are available online and most cities will have local groups. For example:
A good example is the Rainbow Heights Club in New York.
The LGBT National Help Center is a great place to look for local supports and resources.
Gaylesta is a psychotherapist association for gender and sexual diversity. They run events, and their website is a helpful resource for LGBTQIA therapy.
Online support communities can be a great way to access like-minded people regardless of geographical location.
Therapy for LGBTQIA issues
Most therapy types can be applied to LGBTQIA, gender and sexuality related challenges. Common therapy types include:
It's important to consider different therapy types and how they resonate with you before choosing. If you're unsure, your prospective therapist is a great person to seek advice from.
While therapy type is important, you should also look for a therapist who is culturally competent in working with the LGBTQIA community. More on this, below.
What to look for in a therapist for LGBTQIA issues
The best-fitting therapist for you will depend on individual factors, symptoms, your location and finances. There are several points to consider when you are searching:
Qualifications
With so many different provider types available, it can be difficult to decide which type of therapist to see. The most important thing is to look for a currently licensed mental health professional.
Type of therapist
Any type of mental health professionals may specialize in LGBTQIA issues. Some provider types to consider include:
Specialized training
Regardless of which type of provider you choose, make sure the therapist is committed to ongoing training in LGBTQIA related issues and has prior experience working in the area. You could, for example, look for a therapist who is a member of the American Society of Sex Education, Counselors, and Therapists. All members have completed at least one LGBTQIA specialized training course.
Relationship
Addressing LGBTQIA issues can be challenging, so it's important to work with someone you feel comfortable with. The trusting relationship with a therapist is called the therapeutic alliance, and it's the number one indicator of treatment efficacy.
Many therapists also identify as LGBTQIA themselves, or have a particular interest in LGBTQIA related issues and are familiar with the kind of challenges facing the community. They will often include this information on their website or online profile.
The best way to judge how you might feel about a therapist is to ask for a preliminary phone call. This also enables you to ask about their experience and what therapy with them will be like. Try to speak to a few different therapists before deciding on a provider.
Sources and references
Find vetted therapists who specialize in LGBTQIA, gender, & sexuality topics