Caregiver Stress
Many people, at some point during their lives, are faced with the task of caring for a family member or friend during illness. Caregivers provide support over the short or long-term in many ways, such as:
Emotional support
Practical support, such as housework, shopping, cooking
Looking after finances
Managing medications
Helping with personal care, like washing or toileting
Caring can be a stressful and demanding experience, making caregivers more vulnerable to mental health challenges. With the right supports in place, caregiving can also be a rewarding experience.
If you are a caregiver, it's important to remember to also take care of yourself and your mental health during such challenging times. Try not to feel guilty if you are not coping; there are things you can do and supports available to improve the quality of life for yourself as well as the person you care for.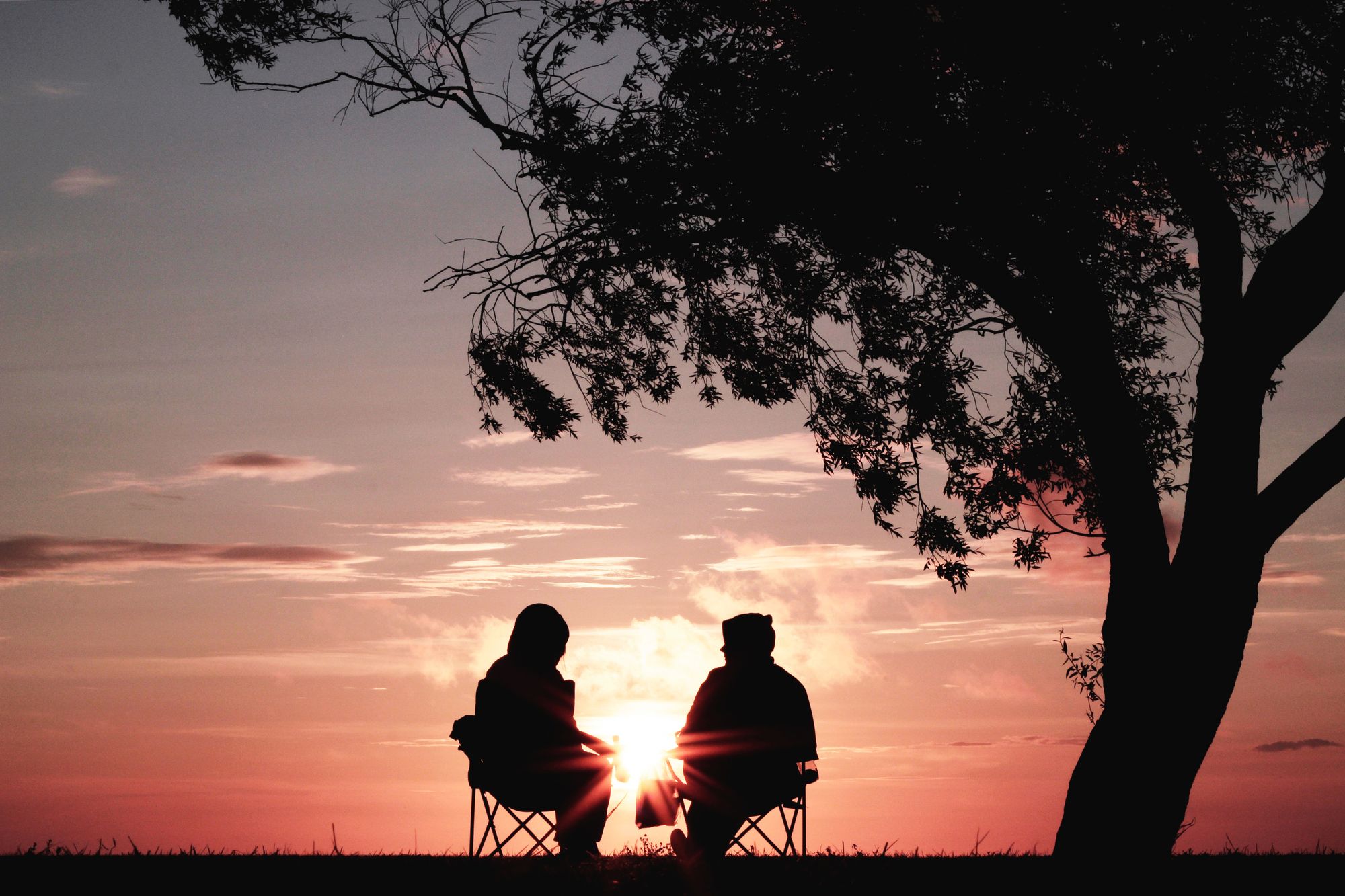 Caregiver statistics
Many people find themselves in a caregiver role at some point during their lives. In 2012, around 36% of people in the United States were providing unpaid care to an adult with an illness or disability. (1) As the population ages, this percentage in any given year is likely to increase.
Caregiving is an unpaid role. Nearly 34.2 million Americans provided unpaid care to an adult over the age of 50 in 2014. Many (over 50%) of caregivers are balancing the demands of supporting their family member or friend with holding down employment. (2)
The majority of caregivers are female, with a 2015 survey finding of around 60%. This same survey found that around 17% of caregivers reported that their health was fair or poor and 22% felt that their health had become worse due to caregiving. 38% of caregivers reported that their role was emotionally stressful. (2)
Signs of caregiver stress
Each of us responds differently to the challenges of supporting a friend or family member. That said, some common signs of caregiver stress include:
Feeling tired or lethargic
Feeling overwhelmed
Worrying or frequently feeling anxious
Feeling low, sad or depressed
Becoming easily irritated or angry
Having difficulty sleeping
Using alcohol, drugs or other substances to cope
Losing interest in the things you usually enjoy
Difficulty sleeping
Common challenges faced by caregivers
Caregivers can be affected by the same kinds of mental health concerns as everyone else. However, because of the nature of caregiving, they may be more vulnerable to experiencing challenges such as:
Burnout
Stress
Relationship problems, such as feeling isolated
Low self-esteem
Physical health or financial concerns
What to do if you are struggling with mental health challenges
If you are struggling with the challenges of being a caregiver, consider a combination of the following actions:
Access services for support: You may be eligible for support from health services or local health organizations, who can provide help with housework or respite care, for example. Take a look at the Eldercare Locator for help connecting to local services.
Social support: Reach out to friends and family to share how you are feeling or to talk things over. Ask for help so that you can take a short break from your caregiving role.
Refocus on the relationship: Try to think about the relationship in its original context as friend or family. Focus on the positives, try to do pleasurable things together, and support them to do things independently, where possible.
Support groups: Sharing your experiences with other caregivers can help you to feel supported and normalizes difficult emotions. Support groups can be a helpful source of information, tips and advice for coping. You can connect with the Family Caregiver Alliance for information and in-person or online support groups.
Therapy: Talking therapies in both individual and group contexts can help with caregiver challenges. Many people find it beneficial to work through their feelings and problem-solve issues with a mental health professional. Types of therapy to consider are discussed further, below.
Helplines: If you need immediate support, call 1-800-273-8255, or go the National Suicide Prevention Lifeline website. If you are supporting an older friend or relative, you can also call the Eldercare Locator at 1-800-677-1116 for information and resources. If you are supporting someone with Alzheimer's, contact Alzheimer's Association Helpline at 1-800-272-3900. Many other health associations have their own specialized helplines.
Self-care: You might feel that you don't have time to look after yourself. However, dedicating time to your wellbeing is in the best interests of both yourself and the person you care for. Pay attention to your diet, try to maintain a regular sleep pattern, and exercise regularly. Find activities that you enjoy, and make time for them in your schedule. Such lifestyle factors can help to regulate our moods (4,5,6).
Relaxation: You might try yoga, or learning a breathing or relaxation exercise to help you to feel more rested.
Therapy types to consider for caregivers
Most types of therapy can be applied to the mental health challenges that caregivers may experience. The most suitable therapy type depends on the specific challenges you are experiencing. Common types of therapy include:
Skills training, such as communication, time-management, and stress-reduction training
What to look for in a therapist
The best-fitting type of therapist for you will depend on individual factors, symptoms and your location. When selecting a mental health professional, it can be helpful to consider the following:
Personal fit: Consider the potential for developing a strong working relationship with your therapist. The trusting working relationship with a therapist is called the therapeutic alliance, and it's the number one indicator of treatment efficacy.
Qualifications and experience: It is important to look for a licensed mental health professional. This ensures that the therapist you work with has undertaken the appropriate education and training.
Talk in advance: The best way to judge how you might feel about your prospective therapist is to ask for a preliminary phone call. Most therapists will be happy to oblige. This enables you to ask about:
Their qualifications and experience working with carers.
What type of therapy they suggest, and what that will be like.
Their participation in insurance plans and the cost of therapy.
Try to speak to a few different therapists before making your mind up.
New to therapy? Learn about how to find a therapist here.
Sources and references
https://www.pewinternet.org/2013/06/20/family-caregivers-are-wired-for-health/
http://www.caregiving.org/wp-content/uploads/2015/05/2015_CaregivingintheUS_Final-Report-June-4_WEB.pdf
http://www.caregiving.org/wp-content/uploads/2015/05/2015_CaregivingintheUS_Final-Report-June-4_WEB.pdf
https://www.mind.org.uk/media/859562/how-to-cope-as-a-carer-2014-.pdf
https://www.ncbi.nlm.nih.gov/pmc/articles/PMC5423723/
https://www.sciencedirect.com/science/article/pii/S1064748112608628
Find vetted therapists who specialize in caregiver stress & support