Medical Professionals' Mental Health
Around the world, there is growing awareness and understanding of mental health concerns, which makes it so much easier for people to seek help. However, mental illness is still a difficult and complex issue for those in the medical profession. Quite often it remains a taboo topic and, as a result, many are reluctant to disclose their difficulties or seek help. For some professionals, there is a perception that they have "failed to cope" when experiencing mental health problems.
Yet, anyone can experience mental health challenges at some point, and medical professionals are no different.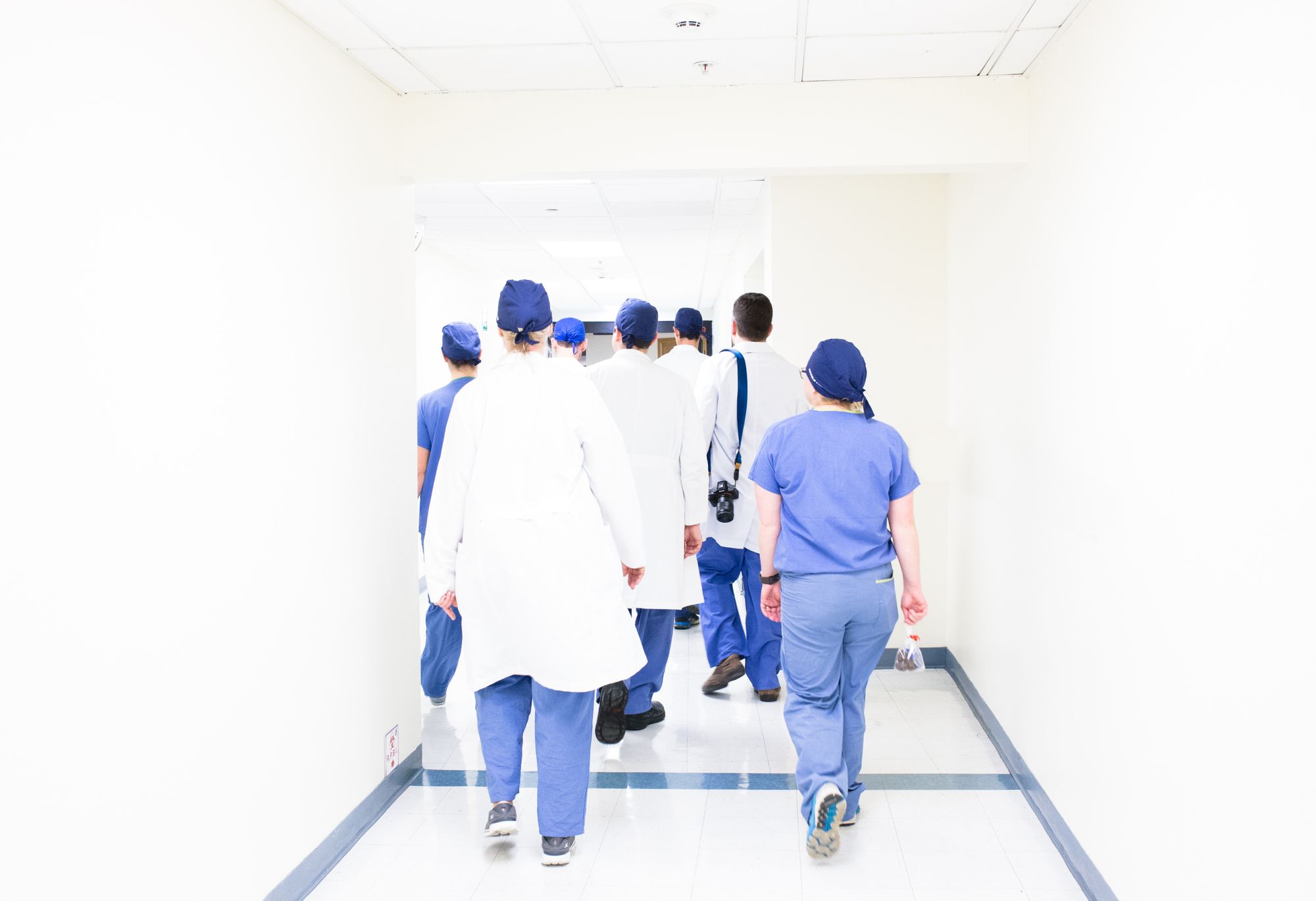 In addition, the nature of the work of the medical profession may increase their vulnerability to mental health challenges. Many professionals are at risk of burnout and work-related stress for reasons including:
Working long hours
The intense and complex nature of the work
Exposure to human suffering
The high emotional labor required
Heavy workloads
While some people may feel reluctant to seek help, it's important to remember that attitudes towards mental health are changing. There are many options available, including therapy, that can help to improve wellbeing for all.
Common mental health issues for medical professionals
Medical professionals can be affected by the same kinds of mental health conditions as everyone else. That said, because of the nature of their work, medical professionals might be more likely to experience the following:
Irritability
Low self-esteem
Suicidal ideations
Prevalence of mental health challenges for medical professionals
Many medical professionals face mental health challenges at some point during their careers. A recent survey of doctors found that:
Around 80% were at risk of burnout
27% had been diagnosed with a mental health condition during their lifetime, 7% of whom received the diagnosis in the past year
40% reported that they were currently affected by depression, anxiety, burnout, stress, emotional distress or another mental health condition
What to do if you are a medical professional struggling with mental health challenges
Some medical professionals may feel reluctant to seek help for fear of negative career consequences. They may worry about the stigma around mental health challenges and accessing support, or feel that they are the only ones struggling. Others may dismiss their own difficulties, feeling that the needs of their patients are the priority. However, it's important to seek help.
If you are struggling with mental health challenges, consider a combination of the following actions:
Peer support: Many healthcare organizations run Schwartz Rounds, a forum in which medical professionals can discuss the social, emotional and ethical challenges of the work. Many people find it beneficial to discuss experiences with their colleagues. Debriefing with peers can help to normalize the difficult emotions and thoughts that you may experience.
Take time out for your mental health: Remember that this is no reflection of a failure to cope. Being a medical professional does not equip one with the ability to become immune to stress and mental health conditions. Dedicating time to wellbeing is in the best interests of the health of both doctors and their patients.
Social support: People often feel like withdrawing from family and friends when they are going through a challenging time. However, it is important to stay connected. Reach out to friends and family for help, or to talk things over.
Therapy: Psychological talking therapies in both individual and group contexts can help with mental health challenges. Types of therapy to consider are discussed further, below.
Helplines: If you need immediate support, call 1-800-273-8255, or go the National Suicide Prevention Lifeline website.
Checkups: Medical professionals should see their own physician for a checkup to eliminate any other medical conditions that could be associated with symptoms.
Self-care: Pay attention to your diet, try to maintain a regular sleep pattern, and exercise regularly. Find activities that you enjoy, and make time for them in your schedule. Such lifestyle factors can help to regulate our moods.
Therapy types to consider for medical professionals
Most types of therapy can be applied to the mental health challenges that medical professionals may experience. Common evidence-based types of therapy include:
Skills training, such as communication, time-management, and stress-reduction training
What to look for in a therapist for medical professionals
The best-fitting type of therapist for you will depend on individual factors, symptoms and your location. When selecting a mental health professional, it can be helpful to consider the following factors:
Personal fit
Consider the potential for developing a strong working relationship with your therapist. The trusting working relationship with a therapist is called the therapeutic alliance, and it's the number one indicator of treatment efficacy. Some medical professionals feel more comfortable accessing help from a therapist outside of their own practice or place of work.
Qualifications and experience
It is important to look for a licensed mental health professional. This ensures that the therapist you work with has undertaken the appropriate education and training.
Talk in advance
The best way to judge how you might feel about your prospective therapist is to ask for a preliminary phone call. Most therapists will be happy to oblige. This gives you the opportunity to ask about:
Their qualifications and experience working with medical professionals.
If you have lingering concerns about possible negative career consequences from seeking therapy, talk this over with the therapist. Ask them about the limits of confidentiality in therapy and how they would go about dealing with any risk issues that might arise.
What type of therapy they suggest, and what that will be like.
Their participation in insurance plans and the cost of therapy.
Try to speak to a few different therapists before making your mind up.
New to therapy? Learn about how to find a therapist here.
Find vetted therapists who specialize in medical professionals' mental health