Physical Wellness
Physical wellness is about taking good care of our bodies so that they are healthy and operate at their best. There are numerous factors that you can control to improve your physical wellness. While this is worthwhile for health improvements alone, research shows that good physical health is also associated with good mental health.
If you would like to improve your physical wellness, a mental health practitioner can help you with commitment and behavior change; you do not necessarily need to be experiencing simultaneous mental health symptoms to benefit from doing so.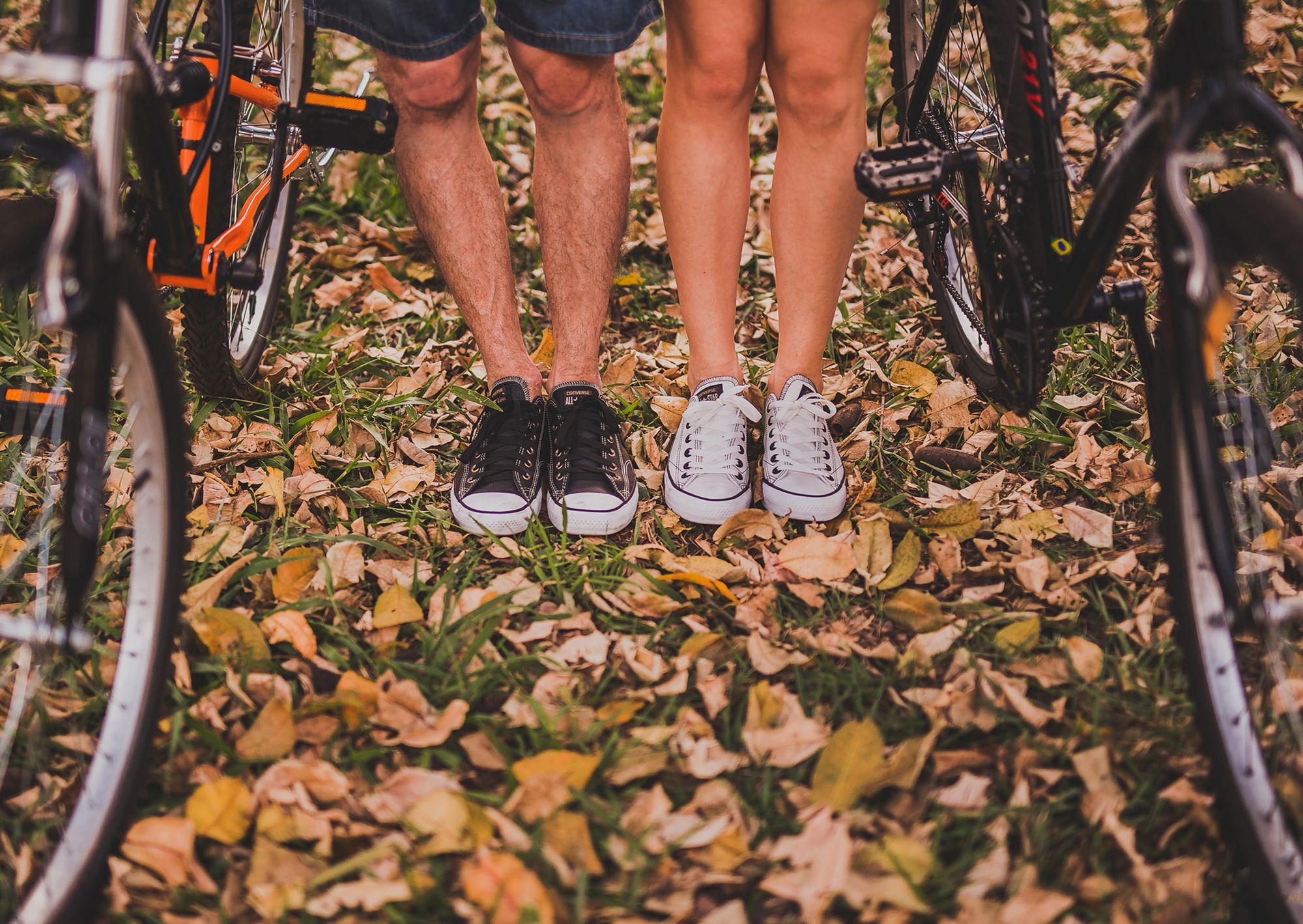 Areas of physical wellness
There are several areas of physical wellness to pay attention to, including:
Nutrition: It's important to eat a well-balanced diet with plenty of variety so that your body can get all of the vitamins and nutrients it needs to be healthy. Nutrition is important to our physical health. There is also a wealth of research supporting the role of nutrition in improving mental health (1).
Exercise: Many studies show that exercise can improve mood (2). Being physically active also has a range of other health benefits, like reducing risk of diseases, improving energy levels, helping to maintain a healthy weight, and strengthening bones and muscles.
Sleep: How well we sleep affects our ability to go about our daily activities. Sleep enables our minds and bodies to rest and repair. It helps to protect our bodies from illness, and enables us to concentrate, work and learn better during the day. Researchers have found that poor sleep is associated with an increased risk of mental health problems (3).
Avoiding unhealthy substances: We can improve our physical wellness by avoiding smoking, alcohol, and drugs.
Physical wellness and mental health
There is a wealth of research demonstrating a relationship between our physical and mental health. Generally, the evidence suggests that improving our physical wellness can help improve mental health problems such as:
Physical wellness can also help to improve the quality of life of people with severe mental illnesses, such as schizophrenia and bipolar disorder (4).
What to do to improve your physical wellness
There are many things you can do to improve your physical wellness. You might consider a combination of the following suggestions:
Medical examinations: Make sure you have regular checkups with your physician to assess your blood pressure, cholesterol, and weight. Checkups help to ensure that you are healthy and remain current with immunizations.
Exercise: Try to get at least 30 minutes of exercise each day.
Sleep: Maintain a regular sleep schedule, so that your body becomes accustomed to the pattern. This can help with sleep problems. Everyone's sleep needs differ, but a good rule of thumb is to aim for 7 - 9 hours each night. Practicing a relaxation exercise can help you to fall asleep.
Create a routine or schedule: It can feel hard to find time to dedicate to our physical wellness. Scheduling time in advance is one way to enhance your commitment to such activities. For example, you might schedule a walk every day from 5-5:45 pm.
Join a group: Many communities have groups dedicated to improving physical health. Peer support can help people to change their behavior and establish new habits. For example, you might consider joining a group exercise class. Online support communities can be a great way to access like-minded people regardless of your location.
Social support: Everyone can benefit from improved physical health, so why not enlist the support of a friend to make lifestyle changes together? People are more likely to stick to more healthy behaviors when they are accountable to someone else or participating with a friend. Socializing itself is also good for our wellbeing.
Therapy: Talk therapies in both individual or group settings can help with challenges. Therapy can help you to establish new habits or more healthy behavior patterns, and help you to address any unhelpful beliefs or thoughts that are barriers to good health. Therapists can also help with the treatment of specific lifestyle factors, such as insomnia.
Therapy types to consider to improve physical wellness
Many therapy types can be applied to challenges related to physical wellness. You and your therapist will work together to determine which is the right fit for you. Common examples of therapy types include:
What to look for in a therapist for physical wellness
Consider the following factors when looking for a therapist to help with physical wellness:
Education
It is always important to look for a mental health professional with a current license. This ensures that your therapist has completed the appropriate level of education and has participated in ongoing professional development. When browsing through therapists on Zencare, you can rest assured that our therapists have already been vetted.
Specialized training
Most mental health professions will have knowledge of the interplay of physical and mental health. Regardless of which type of mental health professional you choose, consider asking them what kind of therapy they would use to help with physical wellness, and whether they have experience helping others in this area. If you are struggling with commitment and changing your behavior, you might find it helpful to work with a therapist who has specialized training in Motivational Interviewing.
Personal fit
As always, ensure you're working with someone you feel comfortable with and trust. The trusting working relationship between you and your therapist, known as the "therapeutic alliance", can have a huge impact on the efficacy of therapy.
Zencare can help you to find prospective therapists. You can search for therapists, browse the videos of our vetted therapists and book a free phone call to help you to find the right personal fit.
Ask in advance
The best way to judge how you might feel about your prospective therapist is to ask for a preliminary phone call (you can do this with our vetted Zencare therapists). Most therapists will be happy to oblige. This gives you the opportunity to ask about:
Their qualifications.
Their experience in the area of physical wellness.
Any ongoing training they are undertaking in physical wellness, motivational interviewing or other related therapies.
Which therapy they suggest, and what that will be like.
Cost of therapy. This is important because it's unlikely that many insurance plans will cover access to therapy if there is not a mental health diagnosis.
Try to speak to a few different therapists before making your mind up.
New to therapy? Learn about how to find a therapist here.
Sources
https://cloudfront.escholarship.org/dist/prd/content/qt0786x6tw/qt0786x6tw.pdf
https://www.ncbi.nlm.nih.gov/pmc/articles/PMC5423723/
https://www.sciencedirect.com/science/article/pii/S1064748112608628
https://www.mentalhealth.org.uk/sites/default/files/lets-get-physical-report.pdf
Find vetted therapists who specialize in physical wellness