Ketamine Assisted Therapy
Ketamine Assisted Therapy
Ketamine assisted therapy is a therapy modality that has recently gained a large amount of public exposure. This therapy modality is now becoming a mainstream therapy practice, as it has been shown in some studies to help individuals who have tried traditional therapy but haven't been able to overcome their symptoms. Many people, however, have questions about what happens during ketamine assisted therapy or ketamine infusion therapy.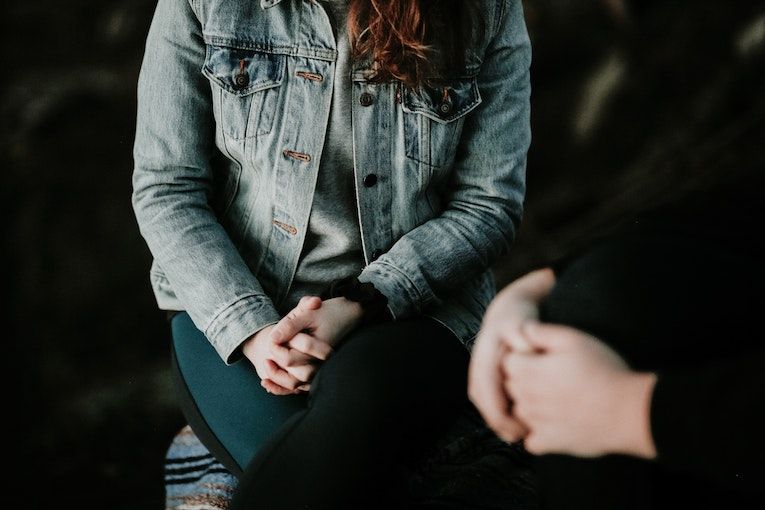 What is ketamine assisted therapy?
Ketamine assisted therapy is a therapy modality that incorporates the substance ketamine within its practice. Ketamine is used therapeutically, and ketamine assisted therapy should not be mistaken for drug misuse. The dose of ketamine is prescribed and regulated specifically for the needs of the client based on a structured therapy process, and the session begins and ends with psychotherapy with a trained mental health professional.
Ketamine changes the brain's chemistry for a short period of time. It blocks certain receptors in the brain so the body feels relatively pain-free, which can feel like momentary relief for those who suffer from physical or emotional distress. Many describe the feeling of ketamine assisted therapy as a separation between mind and body, granting them space from their suffering. During an infusion, individuals can explore different perspectives, which can ultimately help them cope with their situation or mental health condition. Ketamine also has slight hallucinogenic properties, which can temporarily alter the individual's perception of reality. When integrated with psychotherapy, clients can further their introspection and deepen their understanding of psychological concepts because of an open mind.
What happens in a ketamine assisted therapy session?
Ketamine assisted therapy sessions have a structure that includes several intentional elements. Clients arrive at a calm, quiet space where they can feel relaxed and safe — generally an infusion practice, as ketamine infusions occur through an IV drip. Generally, clients lie down, as they'll remain in this space for up to several hours. The therapist will welcome them into the session and speak with them about their current physical or emotional state. They may encourage the client to set an intention for the session, something to reflect upon while they're going through the ketamine infusion.
Some clients prefer to cover their eyes with eye masks, and others prefer to listen to music during the infusion. The infusion may last between 45-120 minutes, during which the client will receive ketamine through an IV drip. They then let their minds wander and experience the effects of the ketamine.
After their infusion, they remain in their relaxed reclined positions and speak again with the therapist. This step is called "integration," during which the therapist guides the client through processing their experience, making sense of any insights gained during the session.
What can ketamine assisted therapy help with?
Ketamine assisted therapy can help with many mental health conditions, and sometimes shows greater outcomes than antidepressants or anti-anxiety medications alone. Many people turn to ketamine assisted therapy for severe, or treatment resistant depression, anxiety, PTSD, or grief. People with suicidal ideations can also benefit from ketamine assisted therapy. This can be a helpful therapy for those with chronic pain, as the temporary disconnection between mind and body can bring a sense of relief.
To learn more about this modality, search for a therapist trained in ketamine assisted therapy.
Ketamine Assisted Therapy Considerations
Ketamine assisted therapy isn't for everyone — there are many people who aren't eligible for this type of therapy because of their symptoms or their treatment history.
Many people explore other treatment options before engaging with ketamine assisted therapy.
Ketamine can become an addictive substance, so it's highly important for those undergoing ketamine assisted therapy to work with an experienced mental health professional who is trained in offering this therapy modality.
You might also find that your insurance doesn't cover this type of treatment, so explore the cost of treatment before beginning.
How to find a Ketamine Assisted Therapist
When you're looking for a therapist who offers ketamine assisted therapy, look for a therapist who has certification in this therapy modality or experience working with clients in this context. They might have a credential in ketamine assisted therapy or have attended a training program on how to offer ketamine assisted therapy. It's best to work with a therapist who has several years of experience working with clients.
Zencare makes it easy to find a therapist who can offer this therapy modality. When searching through the Zencare therapist directory, filter your list to include "ketamine assisted therapy" in the Approaches dropdown. Once you have a few therapists in mind, watch their introductory video and schedule a consultation call with them to see if they're a good fit for you.
New to therapy? Learn about how to find a therapist here.
Find vetted therapists who practice Ketamine Assisted Therapy