Sand Tray Therapy
What is sand tray therapy?
Sand tray therapy is a nonverbal, therapeutic tool that allows the participant to create a picture from sand, water, and objects. Through free, creative play, the participant uses the tray to create a scene that reflects their inner experience. It enables participants to communicate their thoughts and feelings without having to try to find the right words.
What sand tray therapy can help with
Sand tray therapy is a useful therapeutic tool for working with children, teenagers and adults in both individual or family therapy. In particular, sand tray therapy can assist the treatment for a variety of clientele, including:
Children who do not yet have the verbal abilities required to adequately express the complexity of their thoughts and emotions in talk-therapy
People experiencing post-traumatic stress disorder (PTSD) who are unable or do not wish to express their inner experiences
Those who have experienced any kind of trauma (for example, sexual abuse) and find it difficult to talk about the events
Anyone having difficulty verbally communicating their inner experience. For example, some people who have an Autism Spectrum Disorder may communicate differently, and could benefit from Sand Tray therapy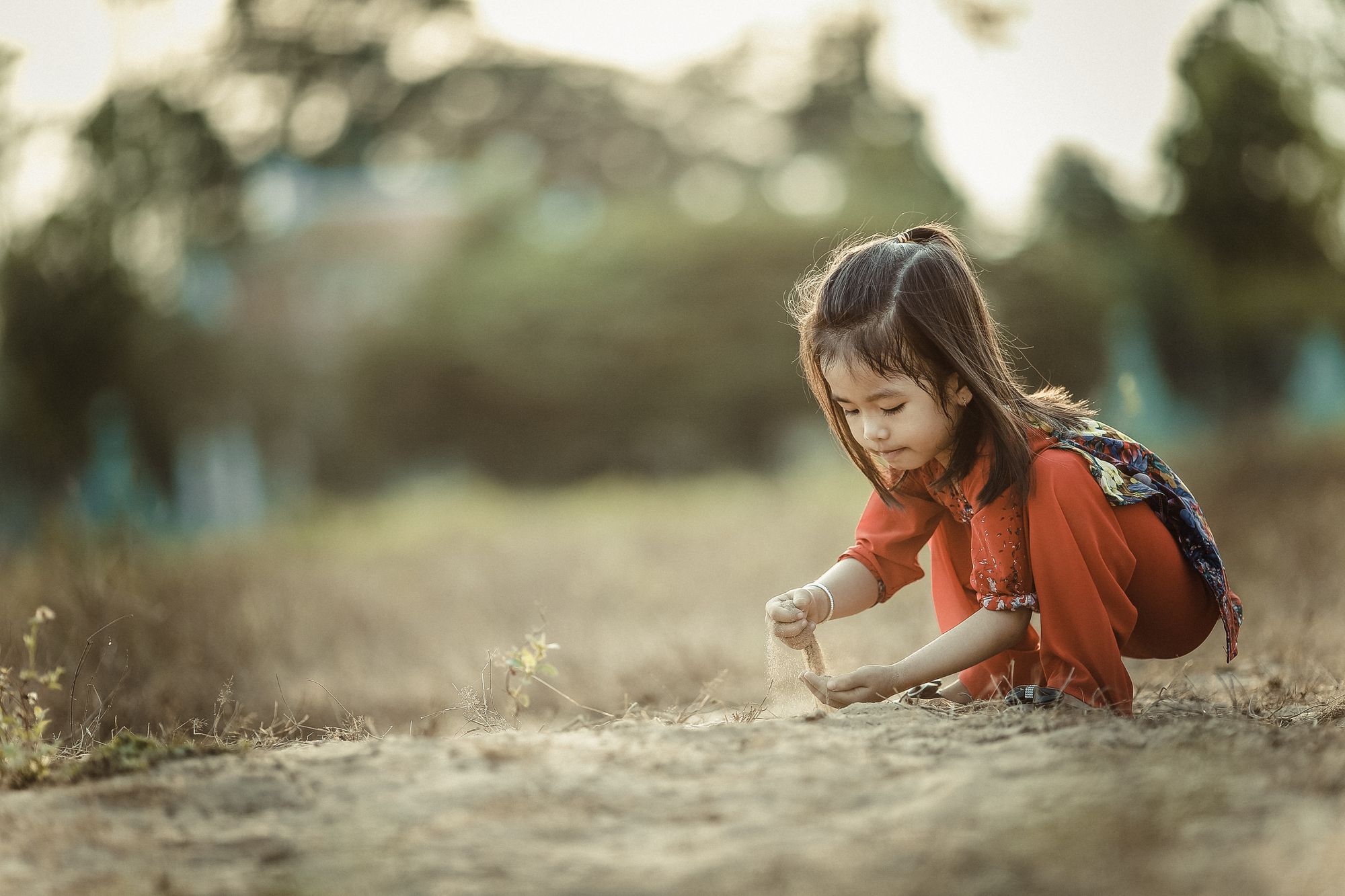 Effectiveness of sand tray therapy
Although there is considerable support from therapists for sand tray therapy, it is difficult to make any definitive statements about its effectiveness because of the limited availability of research. Sand tray therapy tends to be quite flexible in approach, which makes it is difficult to pinpoint clearly to research.
However, the limited research available suggests that:
Sand tray therapy can help the healing process for some individuals. For example, it helps to reduce the intensity of grief experiences among adolescents. [1]
Sand tray therapy can have a positive impact on wellbeing. For example, survivors of childhood abuse have improved scores on psychological measures after participating in therapy. [2]
How sand tray therapy helps clients
Sand tray therapy can help in two ways:
Communication tool: It enables you to express your thoughts and emotions in a way that may not be possible verbally, enhancing your therapist's understanding.
Facilitate change: through the process of discussing the tray and then making changes to the scene. By making changes in the tray, people often then feel empowered to make similar changes in the real world. Additionally, your therapist's interpretations and involvement facilitates your understanding and growth.
Length of sand tray therapy, and frequency of sessions
Sand tray sessions are often used as an adjunct treatment (an additional treatment) to help aid progress in overall therapy of a different type.
Because of this, there is a great deal of variability in both the frequency of sessions and the length of time you might participate for.
The length of treatment can vary substantially from one session right up to many years of therapy.
Structure of sand tray therapy sessions
Sand tray therapy sessions are typically around an hour long. Most of the session is spent creating the tray, sometimes with input from the therapist.
The remaining time is spent discussing the tray and interpreting its meaning.
Sometimes the tray is photographed and later revisited by the client and therapist. In this way, the tray can serve as a record of progress throughout therapy.
What happens in a typical sand tray therapy session
Sand tray therapy makes use of a large box of sand, referred to as the tray. The therapist might encourage you to explore the sand before then explaining how to use it to create something that reflects your inner experience.
Often, you will be able to use water to shape the sand, or select objects, figurines or toys which symbolize aspects of your inner experiences and people or events in your life. The sand tray might reflect a static scene, as a photograph might, or be used to play out a series of events, in the way a film does.
The therapist acts as a guide and will observe this process and discuss their interpretations of the sand tray and what it means to you.
What to look for in a sand tray therapist
Currently, there is no nationally recognized certification for sand tray therapists. Instead, look for therapists who have undertaken specialized training in sand tray therapy and have experience working in the area.
You might see if your prospective therapists will agree to a phone call ahead of time so that you can ask these questions and get a sense of who you will feel comfortable working with.

Sources:
1: https://www.sciencedirect.com/science/article/pii/S1877042812056443
2: https://psycnet.apa.org/record/2017-00140-002
Find vetted therapists who practice Sand Tray Therapy