Learning Disabilities
A learning disability is a type of developmental disorder that affects a person's ability to process and understand information. Learning disabilities are usually identified in early childhood, but in some cases are not identified until later in life. Mental health professionals use the term  'specific learning disorder' (SLD) for diagnosis, whereas the term 'learning disability' is used in educational and legal settings.
People affected by learning disabilities have difficulties in particular areas, such as reading, writing, and mathematics. This creates a challenging learning environment in which academic achievement is usually impacted. If not identified early so that supports can be put in place, learning disabilities can affect a person's mental health, educational outcomes and employment opportunities.
If you have concerns about your child, talk to their school about arranging an assessment. The effects of learning disabilities can be successfully managed with early intervention. This can make a huge difference and helps people to lead fulfilled and rewarding lives.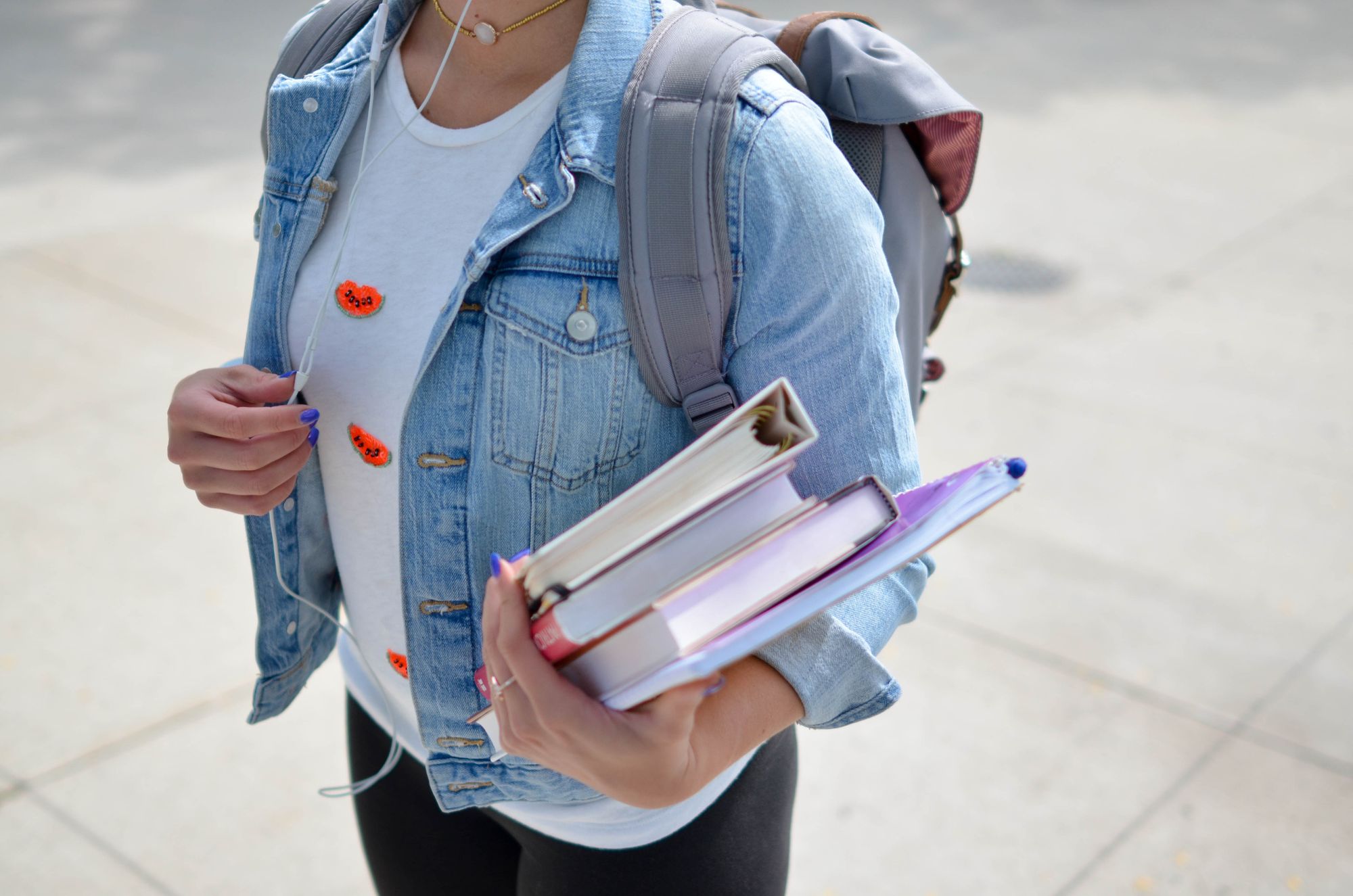 Symptoms of learning disabilities
The specific areas affected differs from person to person, but include difficulty:
Reading
Comprehension
Spelling
Writing
Numbers or calculations
Mathematical reasoning
The difficulties can be mild in some cases, while other people face more serious challenges. These difficulties impact on the academic skills of the child and can lead to challenges at school, work, or in performing day-to-day activities (1).
Types of learning issues
Some common types of learning issues include:
Dyslexia: Difficulty related to reading
Dysgraphia: Difficulty related to writing
Dyscalculia: Difficulty related to numbers and mathematics
Auditory Processing Disorder: Difficulty related to processing sound
Visual Processing Disorder: Difficulty related to processing visual information
It's worth noting that learning disabilities are not necessarily related to intelligence (IQ); a common misconception.
Prevalence of learning disabilities
Learning disabilities appear to be quite common. The American Psychiatric Association estimates that between 5 and 15% of children in the United States have learning disabilities (1).
Learning disabilities seem to occur more frequently in children who have additional special healthcare needs (2) and in males. A National Center for Learning Disabilities report identified that 66% of students with a learning disability were male (3).
People with learning disabilities may have an increased risk of mental health challenges. One study found that 28% of adults with learning disabilities also experienced mental health problems (4). Another found higher rates of mental health challenges were experienced by children with learning disabilities compared to other children (5).
Treatment for learning disabilities
Early identification and treatment can lessen the effects of learning disabilities. If you have concerns about your child, or if you are an adult and think you may be affected by a learning disability, the following actions can be helpful:
Talk to your school: In the United States, schools can provide assessments for children suspected of having a learning disability. If you have concerns about your child, approach the school or teachers about arranging an evaluation.
Special education services: Special education services can improve learning difficulties, build on the child's strengths, and teach helpful strategies to overcome challenges. The services are usually structured and tailored to the individual needs of each child, and are documented in an 'Individualized Education Plan'. Other health professionals, such as speech therapists or occupational therapists, might also be involved in helping the child.
Parent learning and skills training: Parent skills training can help parents to understand their child's needs and how best to support them. Online resources can also help parents to build an understanding. Consider the following:
Therapy: Adults and children with learning disabilities can benefit from the support of a therapist. Unfortunately, some people may be affected by stigma, discrimination or bullying, which can lead to stress and mental health challenges. Others may feel isolated, have low self-esteem or struggle with their mood, aware of the differences between themselves and their peers. Therapy can help address these issues, as discussed in more detail below.
Regular checkups: Everyone should have regular medical checkups. It's particularly important for people with learning disabilities, who often have additional physical health concerns (6).
Peer support: It can be helpful to speak with others who are experiencing similar difficulties. Friends of Quinn is an example of an online peer support network, offering support and information for young adults with learning disabilities.
Learning disabilities and mental health
Anyone can be affected by mental health difficulties. That said, people who have learning disabilities are more vulnerable to experiencing mental health issues, such as anxiety, depression or low self-esteem. Some common challenges faced by children and adults with learning disabilities include:
Being treated differently, facing discrimination or being bullied
Coping with academic difficulties at school or at work
Feeling frustrated, or engaging in challenging behaviors due to the difficulties experienced
As such, therapy can be an important part of a treatment plan for anyone with a learning disorder. It's important to work closely with your health care professional to figure out the treatment approach that's the right fit for you and your family. Therapy types to consider and tips for choosing a therapist is discussed in more detail below.
Therapy types to consider for mental health challenges
If you or your child are experiencing mental health challenges, whether or not they are related to the learning disabilities, therapy can help. Therapy types to consider include:
Cognitive Behavioral Therapy (CBT): CBT can be adapted for people struggling with learning disabilities to help change unhelpful thoughts and behaviors. CBT can help people experiencing mental health problems such as anxiety or depression.
Family therapy: This helps family members to understand and learn to support the person with the learning disability. You can learn more about Family Systems Therapy here.
Creative Arts Therapies: Music, Dance or Art Therapy can help children find new ways of expressing themselves nonverbally.
Skills training: This is a component of many different therapies, or could be part of an Individualized Education Plan at school. Skills training gives people strategies for managing the learning disability and participation in work or school.
Mindfulness Practices: Learning mindfulness practices can help to reduce stress levels in parents of children with learning disabilities as well as those affected themselves.
Client-centered therapy: Adaptations of Client-Centered Therapy such as Person-Centered or Child-Centered Play Therapy can be helpful for people with any kind of developmental disability, including learning disabilities.
What to look for in a therapist for challenges related to learning disabilities
When selecting a mental health professional, it can be helpful to consider the following factors:
Personal fit
One of the most important things to consider is the potential for developing a strong working relationship with your therapist. This relationship is called the therapeutic alliance, and it's the number one indicator of treatment efficacy.
Qualifications and experience
Look for a licensed mental health professional with experience and training in learning disabilities. For example, there is a specialized division of psychologists in the American Psychological Association who have a particular interest in developmental disorders. Take a look at your prospective therapist's biography. This is often where they note their specializations so it's easy for you to identify.
Talk in advance
The best way to judge how you might feel about your prospective therapist is to ask for a preliminary phone call. You can do this with our vetted Zencare therapists. Most therapists will be happy to oblige. This gives you the opportunity to ask about:
Their qualifications
Their experience working with people with learning disabilities
Any ongoing training they are participating in that relates to helping people with developmental disorders work through mental health challenges
What type of therapy they suggest, and what that will be like
Whether they will liaise and collaborate with your other treatment providers
Their participation in insurance plans and cost of therapy
Try to speak to a few different therapists before making your mind up.
Sources and references
Find vetted therapists who specialize in learning disabilities